Welcome!
You can change the calendar view to LIST, MONTH, WEEK or DAY – see left, top side of calendar. HOVER over or CLICK on event to read more about it.
ROADSIDE CLEAN UP & EARTH DAY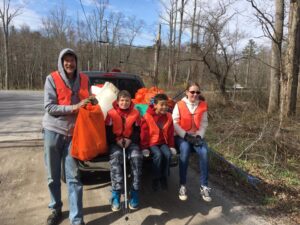 Observe the spirit of Earth Day this year and maybe find a prize while helping clean up our community roads!
Spring Mountain's Roadside Litter Cleanup will be held Saturday, April 17 from 10 am to 1 pm, with a rain date the following Saturday, April 24.
Gloves, bags, and safety vests as well as water and snacks will be provided.  Please wear a mask when congregating at the Community Center.
Meet at the Community Center at 807 Old Fort Road any time between 10am and 1pm.  Or pick up supplies and do your cleanup at a time convenient to you.  Take a few extra bags home to clean up any lurking litter on the roadways surrounding your personal piece of paradise.
For more information, call Jessa Gay at 904-923-3637.