Welcome!
You can change the calendar view to LIST, MONTH, WEEK or DAY – see left, top side of calendar. HOVER over or CLICK on event to read more about it.
Berrypickers Jam Session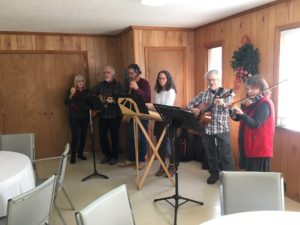 PLAYING AGAIN!!! outdoors under pavilion.
Tuesday evenings at 7 pm.
Our beloved Berrypickers will move the "jam" outside for the season. Bring your instrument, listening ear, and dancing feet to the pavilion for a jammin' good time.