Welcome!
You can change the calendar view to LIST, MONTH, WEEK or DAY – see left, top side of calendar. HOVER over or CLICK on event to read more about it.
BERRYPICKERS JAM SESSION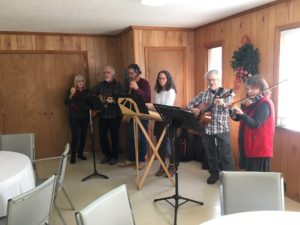 DUE TO THE PANDEMIC, SCHEDULED JAM SESSIONS ARE CANCELLED UNTIL FURTHER NOTICE.
Tuesday evenings at 7 pm.
Our beloved Berrypickers will move the "jam" outside for the season. Bring your instrument, listening ear, and dancing feet to the pavilion for a jammin' good time.