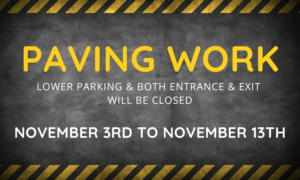 We are paving the lower parking area and both the entrance and exit to the lower parking lot.
These areas will be blocked for the work to be done starting 8 PM November 3 and will be back open 8 AM November 13.
We appreciate your patience during this time.