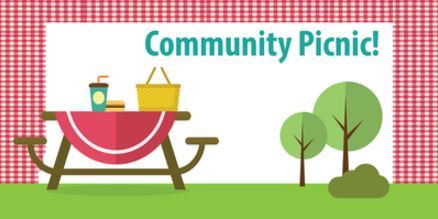 The annual picnic is on Saturday, August 17, 5-9 PM, rain or shine. 
Bring your family and a potluck dish.  SMCC will provide hot dogs and hamburgers.
To participate in the dessert contest, bring entries upstairs by 4 PM.
Categories are Cakes, Pies, Cookies, Other Desserts and Junior (kids up to age 12). Cash prizes awarded.  
The Easter Bunny will make an appearance (since he was rained out for Easter).
Volunteers are needed to set up and clean up. 
Parents – come at 3:00 to help hide the Easter Eggs for your children.
We also need help with decorating the pavilion. Call Maria at 778 0279
All area residents are invited.  For more information, call Ruth at 628 1625.
807 Old Fort Road