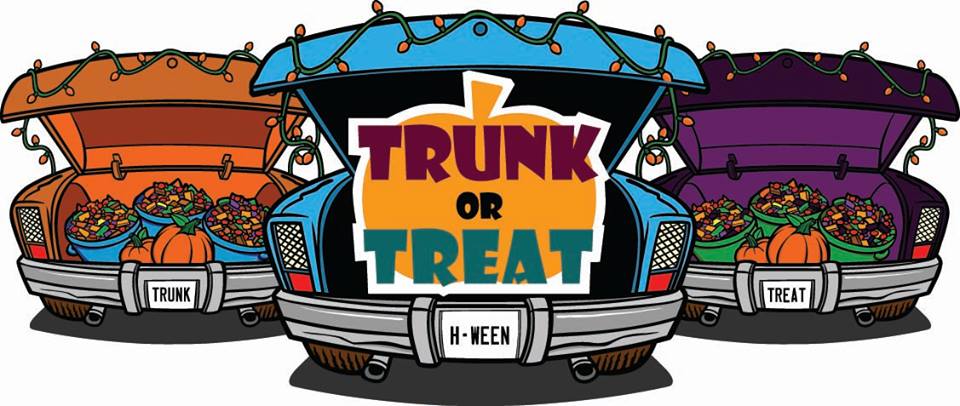 The Trunk or Treat is a public event for Halloween, Thursday, October 31 from 4:30 to 6:30 pm. 
We will have decorated vehicles giving out candy, free hot dog supper and other children's activities.
Takes place in the park area and picnic pavilion.  (We will be preparing food in the lower level, too.)
Asking for a donation of $5 per car. The money will be used to repair and reseal the exercise track.

VOLUNTEERS NEEDED FOR TRUNK OR TREAT
We would love help for the trunk or treat. It's Thursday, October 31 from 4:30 to 6:30.
We need help with set up,  break down,  trunks,  parking and candy donations.
Where would you like to help us?
If you would like to do a trunk, all cars need to be in place at 4:00.
Or to donate candy be there by 4:15.
If you can help set up the food you can be there at 3:30.
Whatever works for you is great.  Just let us know.
Contact Sara at swcall01@yahoo.com